Outdoor Cooking with a Wood-fired Pizza Oven
Why choose a woodfired pizza oven?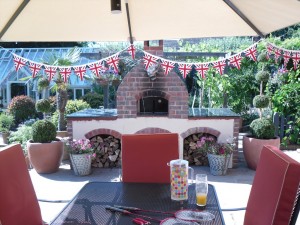 It's all about the outdoor cooking. If you enjoy making gorgeous home-fired pizza, meat stews or slow-roast porchetta, we think you'd love a La Rustica wood-fired pizza oven for your garden. Our ovens are built around authentic Italian chambers made in the centuries-old Italian style, finished with a range of modern materials and techniques. No two ovens are the same – we build each one to suit the client's needs and garden. And when it's done, you'll have a fantastic centrepiece that'll get your friends and family coming back to enjoy your outdoor cooking, year after year.
Ready to get started? Drop us a line and we'll be in touch.
A love of Italian cooking meets decades of building experience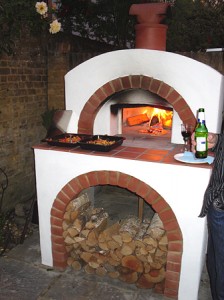 La Rustica Pizza Ovens is the brainchild of Steve Podesta, a Surrey-based landscaper and property developer for over twenty years. According to wikipedia, "Podesta" is the name given to officials in many Italian cities. If that's true, then Steve can definitely be considered the official on Italian home cooking!
Steve started La Rustica in 2009, wanting to marry his love of traditional outdoor cooking (just like they do back in Italy!) with his decades of experience making beautiful homes and gardens. To date, Steve has worked with dozens of clients in Surrey, London and South-East England, including celebrity chef Gino D'Acampo and TV presenter and model Holly Willoughby.
You can see a range of our previous projects in the gallery, but if you're looking for something specific don't hesitate to get in touch.