An interior pizza oven in Weybridge
La Rustica were commissioned to build an interior wood-fired pizza oven for Martin, a client from Weybridge. Like most of our customers, Martin is dedicated to making great-tasting food – pizzas, breads and traditionally-cooked meals – all year round. Working with Martin to his unique specification, La Rustica built an entire room dedicated to the wood-fired pizza oven and kitchen area. Fully protected from the elements, the room will ensure Martin can continue to make great food, all year round. As part of this project, La Rustica installed the oven itself as well as a fully-equipped barbeque area made from cut slate, for that traditional, rustic look and modern style.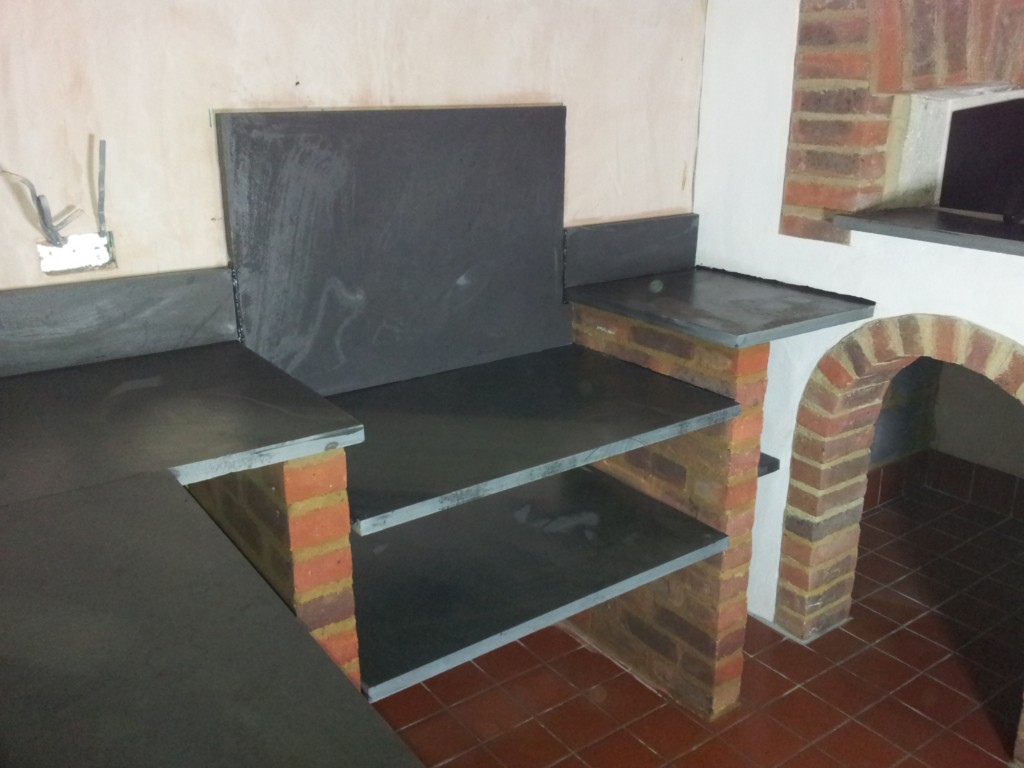 As of writing, the room is still in progress but is already coming along nicely as you can see! When complete, Martin will be ready to enjoy fantastic food and a slice of traditional Italian atmosphere – even in the middle of a very British downpour!